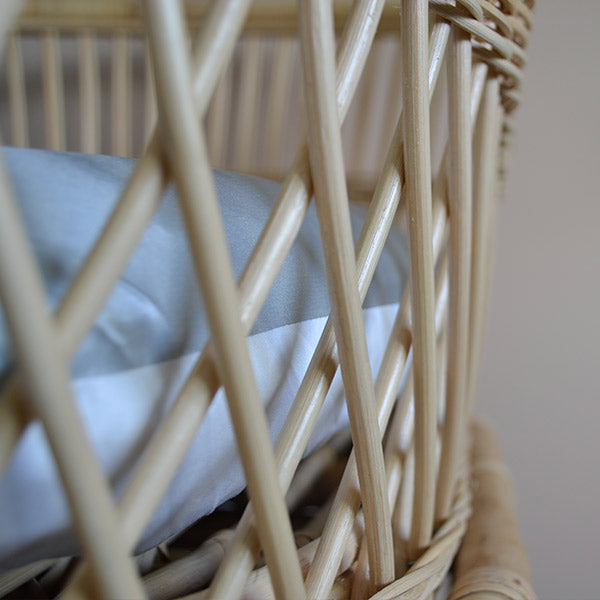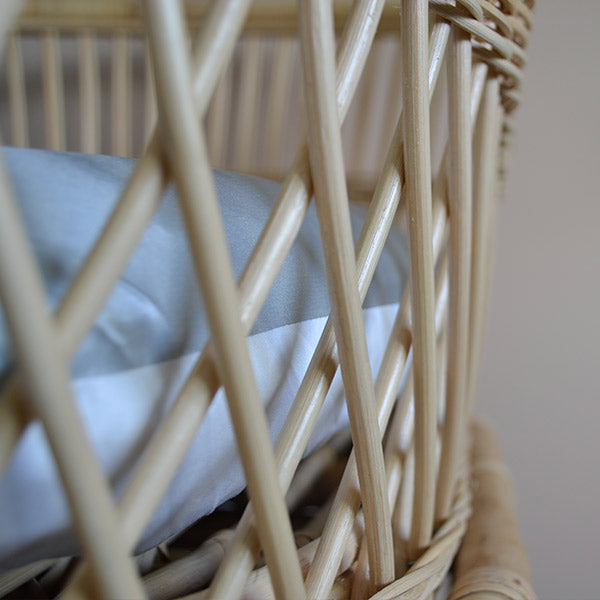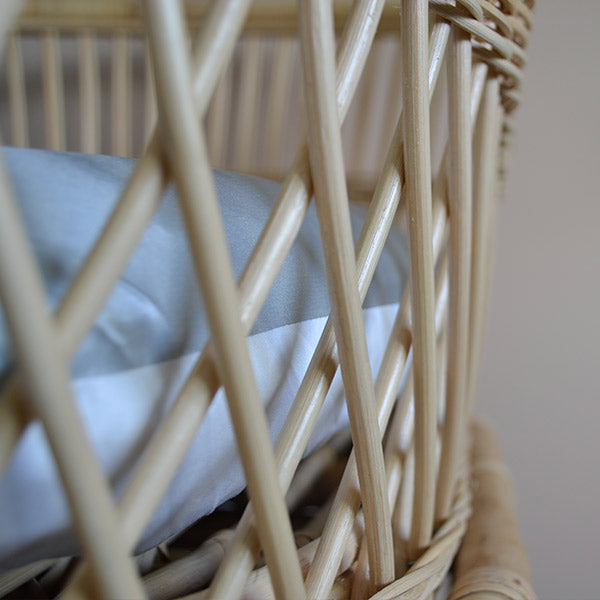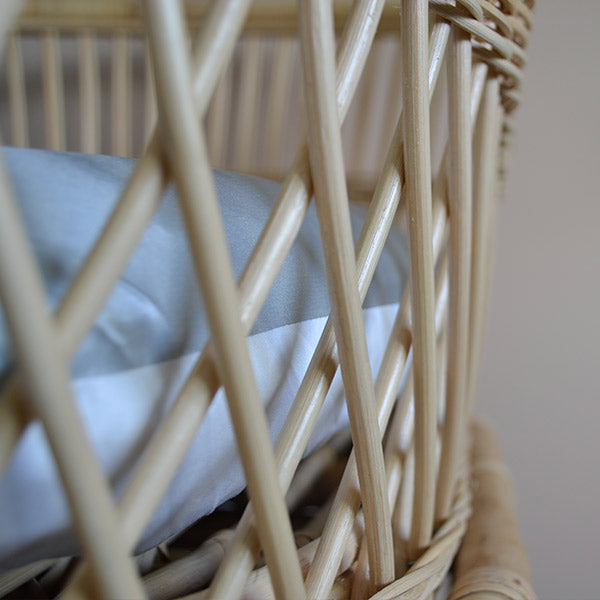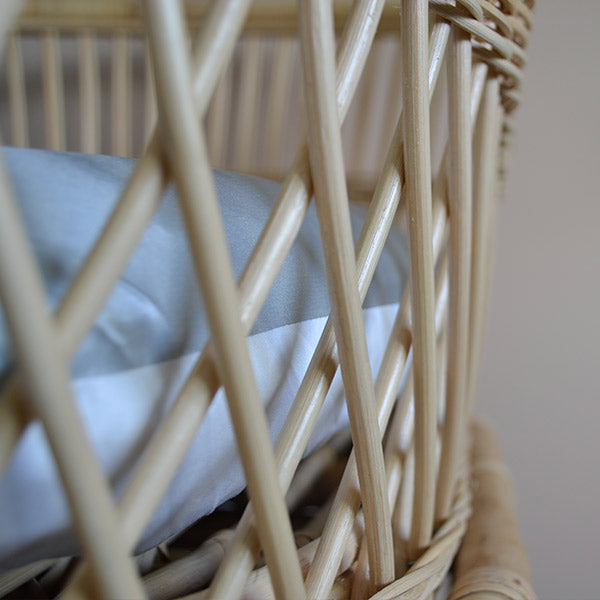 Bundle Pack - Silk Bassinet & Cot Sheet - Mix n Match
Bundle Pack - Silk Bassinet & Cot Sheet - Mix n Match
Our luxury baby twin pack includes:
1 x full silk fitted cot sheet
1 x silk bassinet sheet (silk top, sides/base 100% cotton).

The fine soft fibres of silk allows your little ones head to glide smoothly across the silk surface, eliminating baby bald spots and knotty bed hair forming.
 
- Reduces baby bald spots.
- Hypoallergenic - natural resistance to dust mites, fungus, mould and other allergens.
- Regulates temperature - keeps your little one cool during summer and warm in the winter.
- Breathable & Hydrating - doesn't absorb moisture and natural oils.


100% Mulberry Silk - 6A long stand, 22 momme
Machine washable.

$199 - VAULED AT $228
--------------------------------
PICK YOUR COLOURS
With our Mix n Match Baby Bundle Pack you get to pick your own colours.
Please let us know in the 'notes' section at check out which cot sheet and bassinet sheet colours you would like. 
Cot Sheet - Off While, pink, light grey, nude, rose gold.
Bassinet Sheet - Off White, Light Grey, Pink

Designed to fit a standard size NZ/USA cot mattress. 

Silk Cot Sheet - Fitted Bottom
Width: 70cm 
Length: 132cm
Sides/Base: 18cm


Silk Bassinet Sheet - Fitted Bottom
Width: 40cm 
Length: 80cm
Sides/Base: 10cm (cotton)



Care tips 

Only use a detergent which is recommended for silk. 
Cold/warm hand OR gentle machine wash.
Wash separately, inside out in delicates bag.
Do not bleach or tumble dry.
Shade dry.
Iron inside out at a low temperature.



See our

ultimate guide to washing silk pillowcases

.