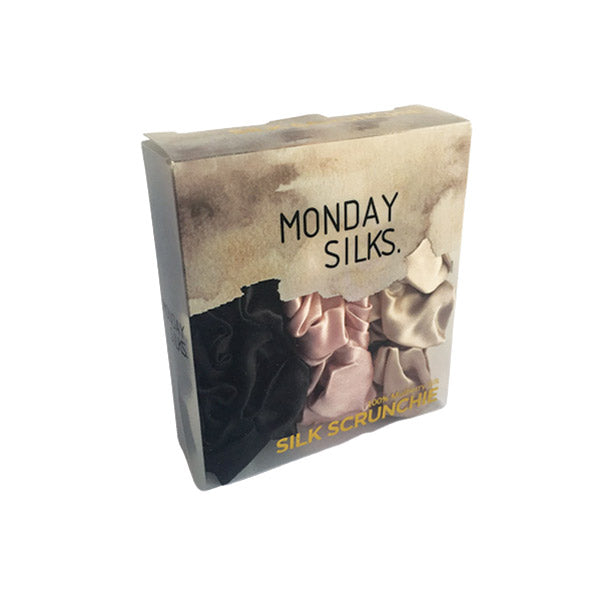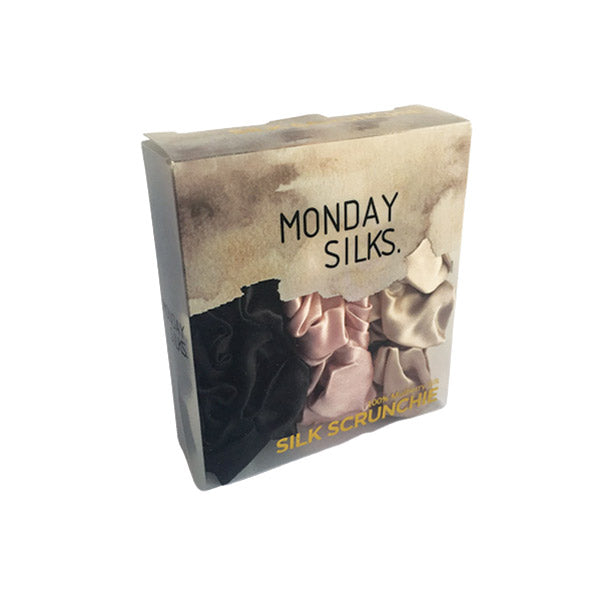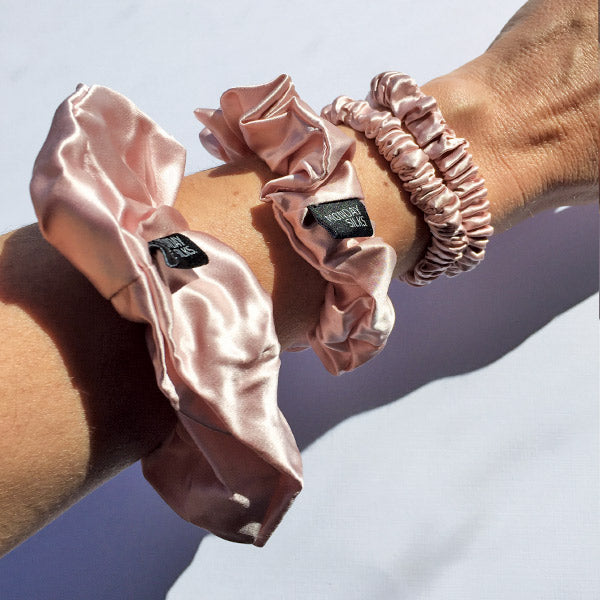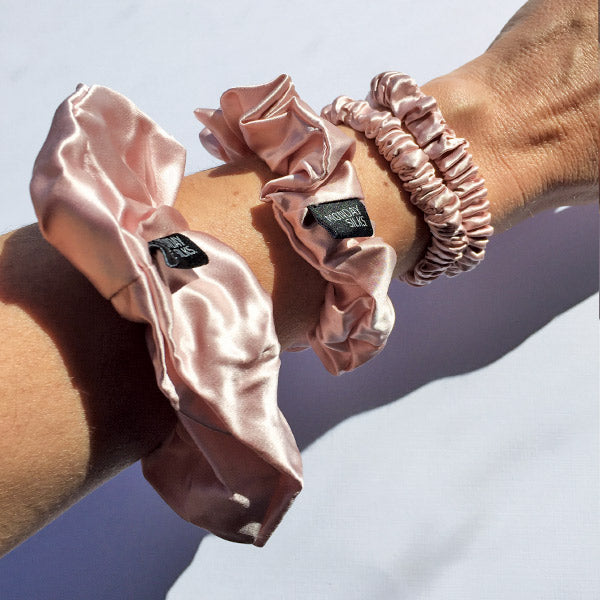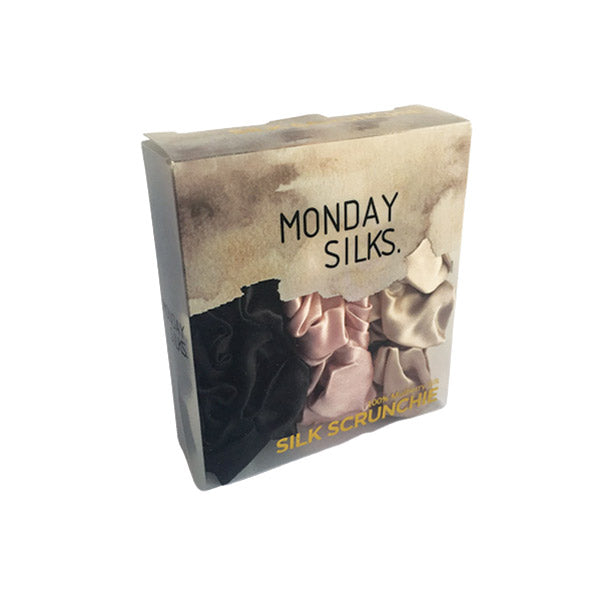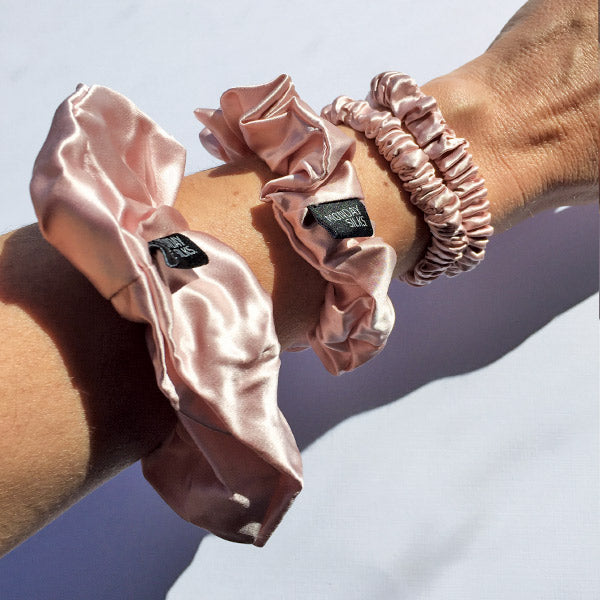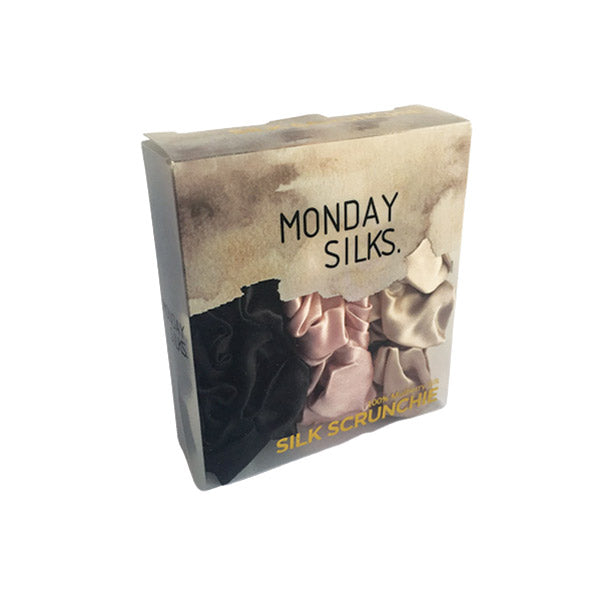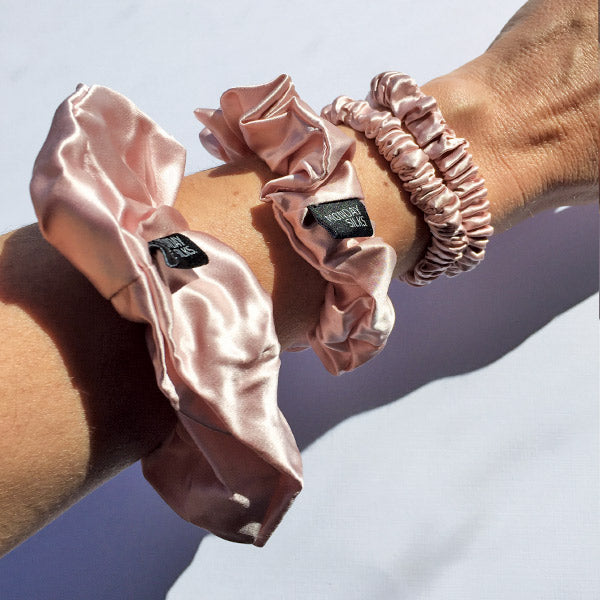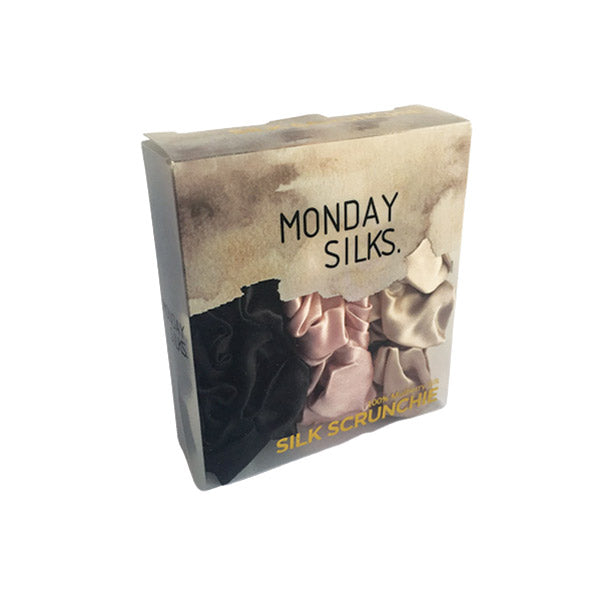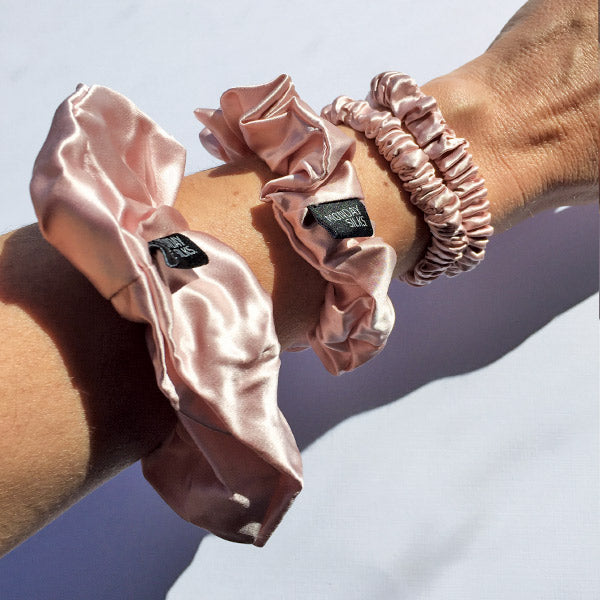 Midi Silk Scrunchies - Fairway 3 Pack
Back online soon!
Keep your hair healthy in style with Monday Silks midi silk scrunchies. 

Unlike traditional hair ties, our silk scrunchies glides smoothly over your hair, eliminating pulling and breakage when used regularly. 
Our midi silk scrunchies will securely hold your ponytail in place, whilst the soft silk texture protects your hair from creases and kinks. It's the most luxurious hair accessory for any occasion.
Material: High Grade 100% Mulberry silk, 22 momme, with a specially selected elastic inner.
Size: Midi (3cm silk band width)
Includes:
- 1 x Champagne Midi Scrunchies
- 1 x Black Midi Scrunchies
- 1 x Pink Midi Scrunchies

Amazing scrunchies
These scrunchies are the best. Soft and beautiful colours.
Lovely scrunchies
Great quality, pretty colours, love that they protect my hair from damage caused by regular hair ties, especially as I have to tie my hair up a lot with a young baby.