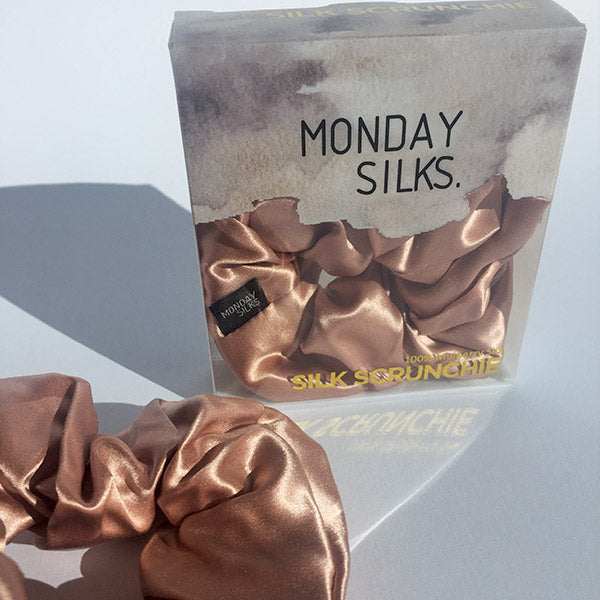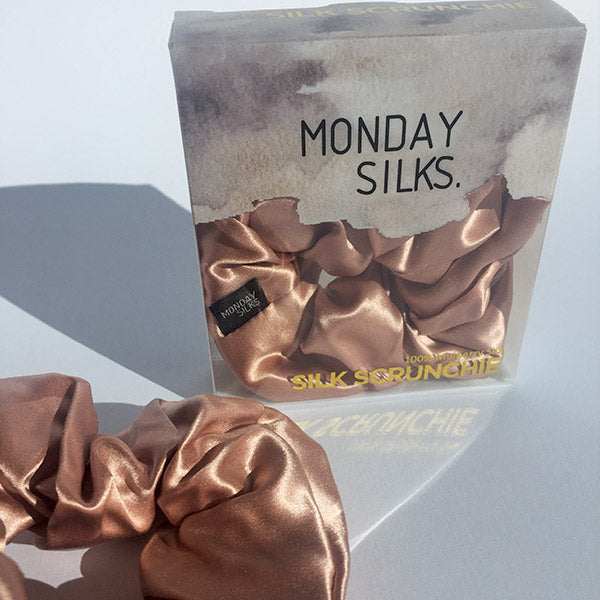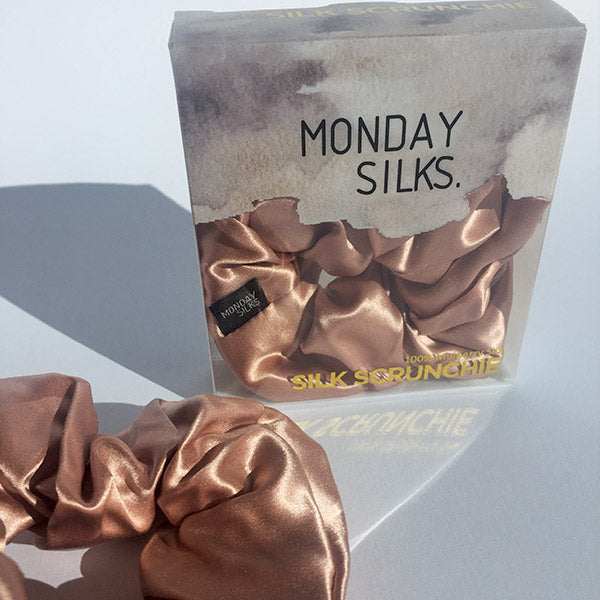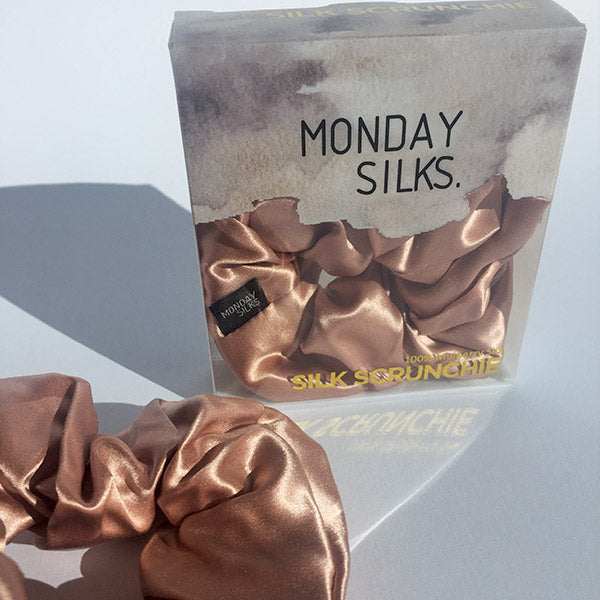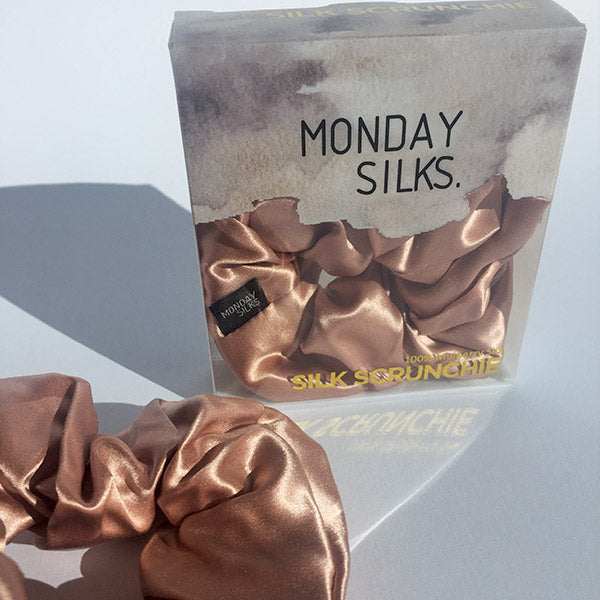 Large Silk Scrunchies - Rose Gold
Designed as a luxurious statement piece, our large silk scrunchies complete your sleek ponytail or bun. 

Unlike traditional hair ties, our silk scrunchies glides smoothly over your hair, eliminating pulling and breakage. Silk's soft texture also prevents creases or kinks in your hair. 
Ideal for all hair types, our large silk scrunchies will hold your ponytail or bun firmly in place. It's the most luxurious hair accessory for any occasion.
Material: High Grade 100% Mulberry silk, 22 momme, with a specially selected elastic inner.
Size: Large (5cm silk band width)
Includes: 1 x Rose Gold Large Scrunchie