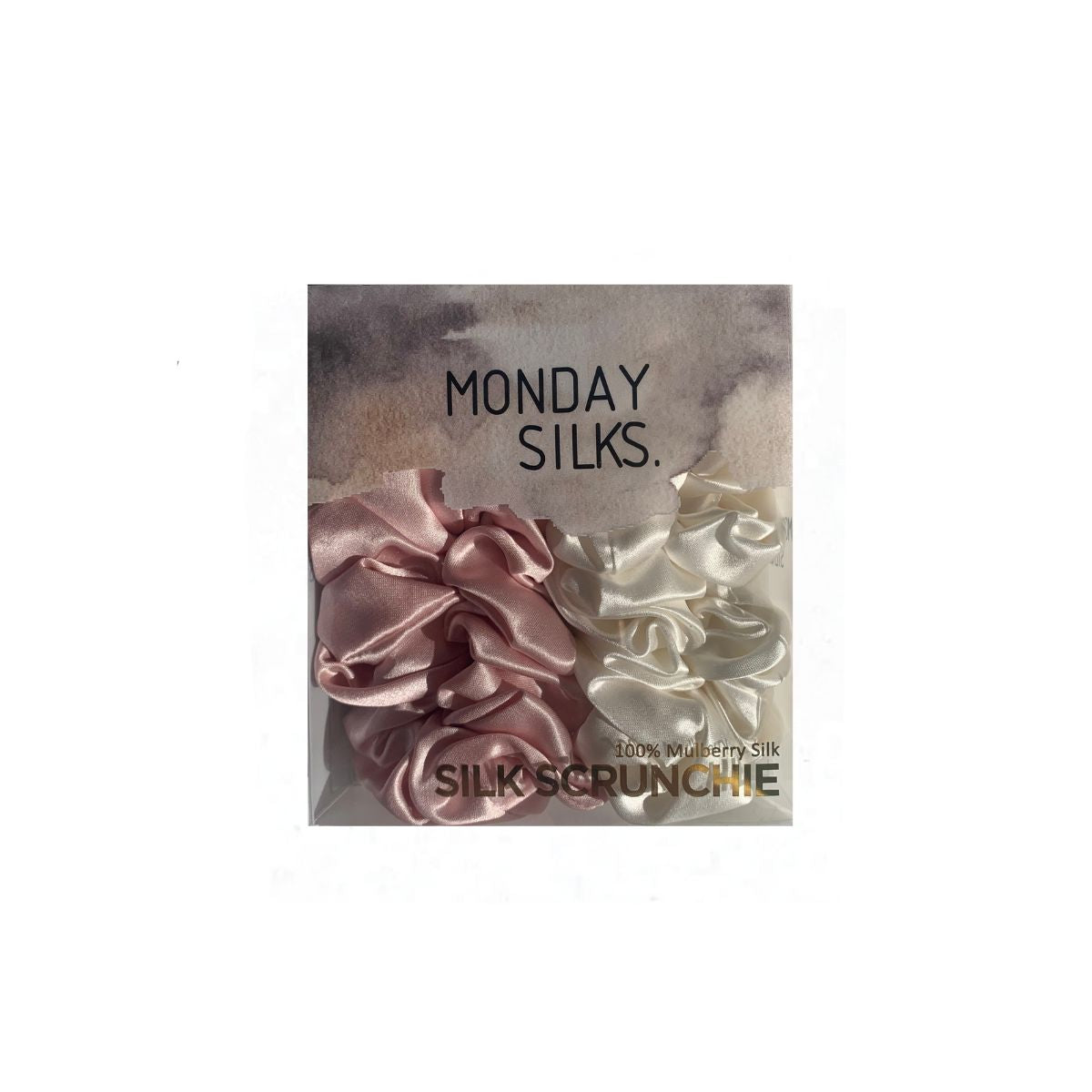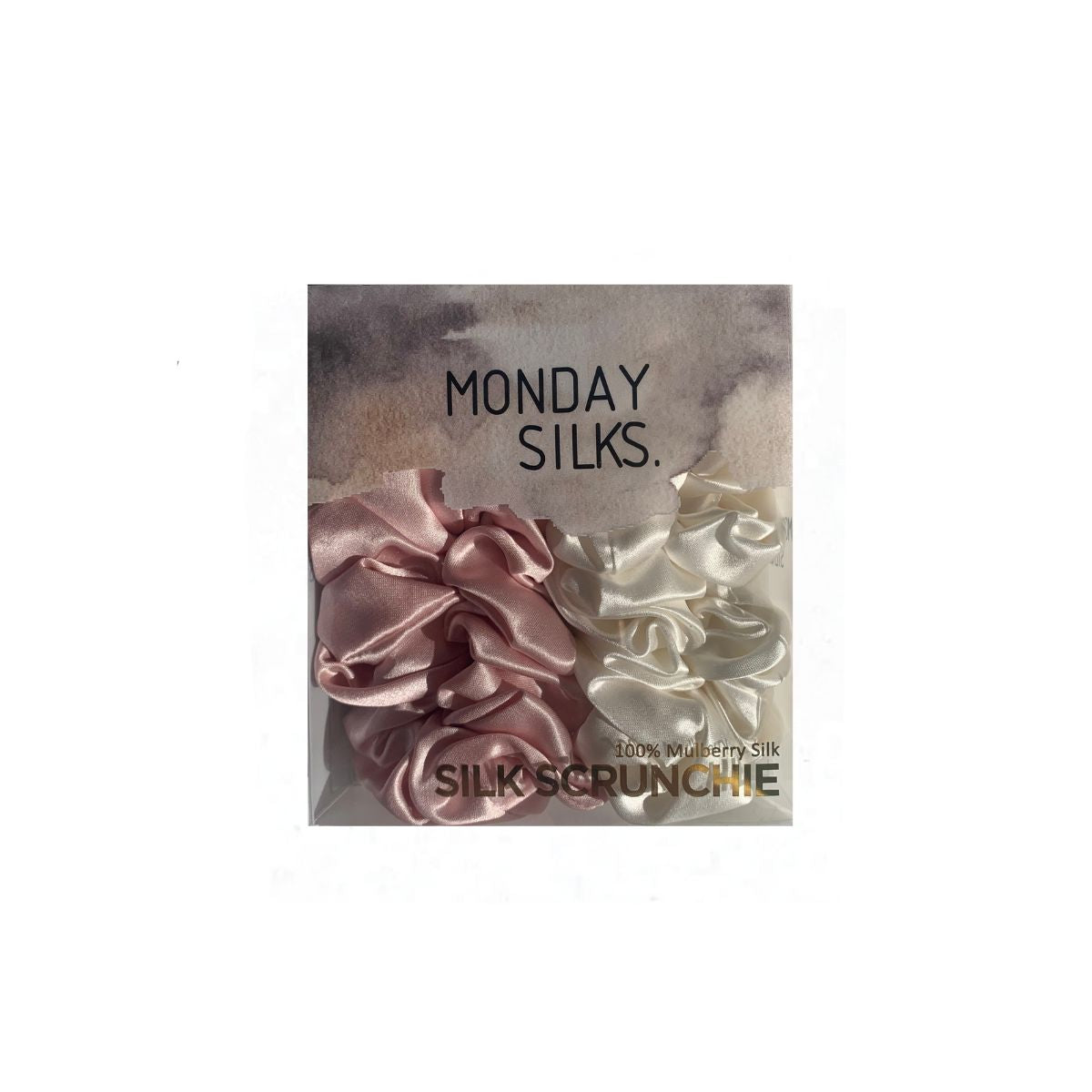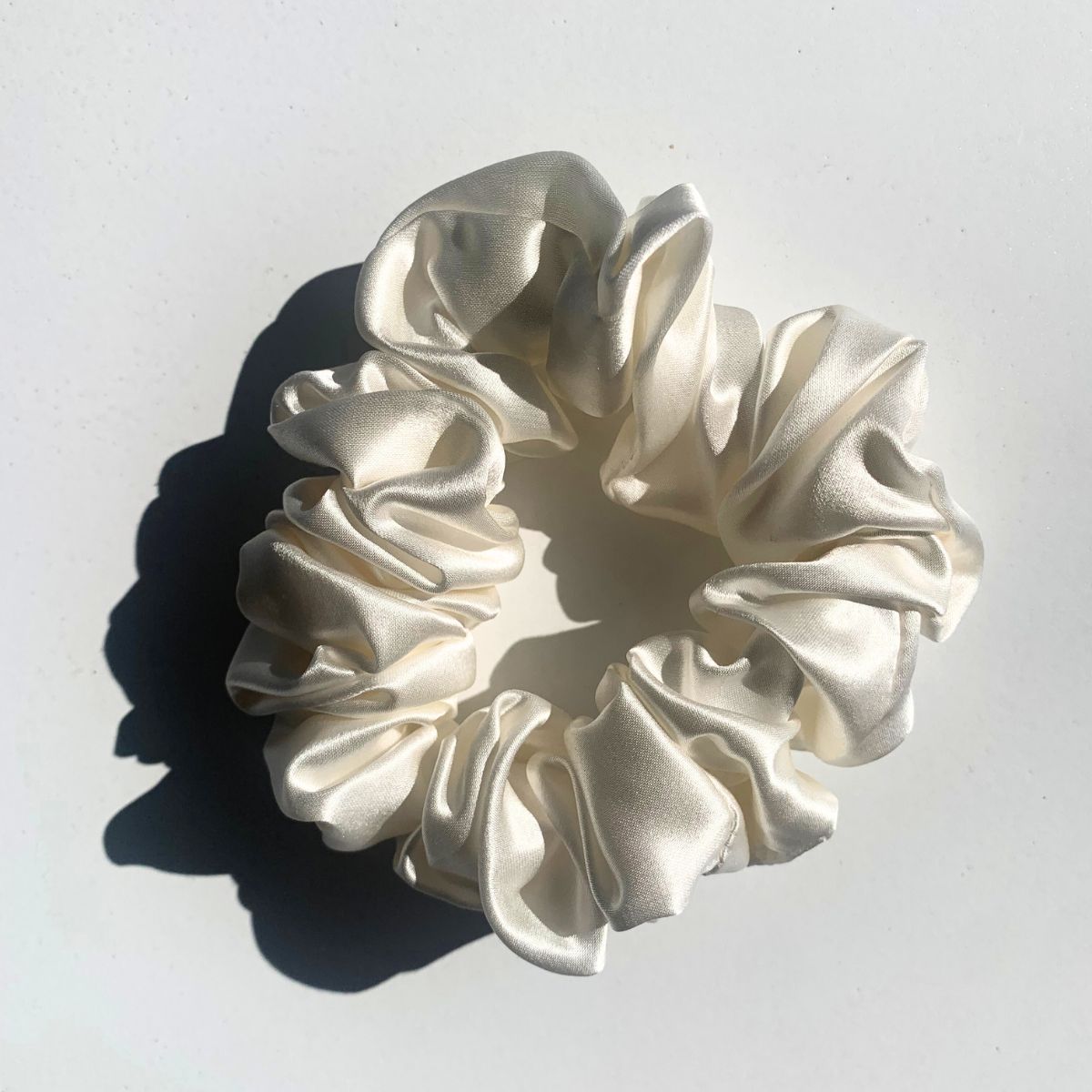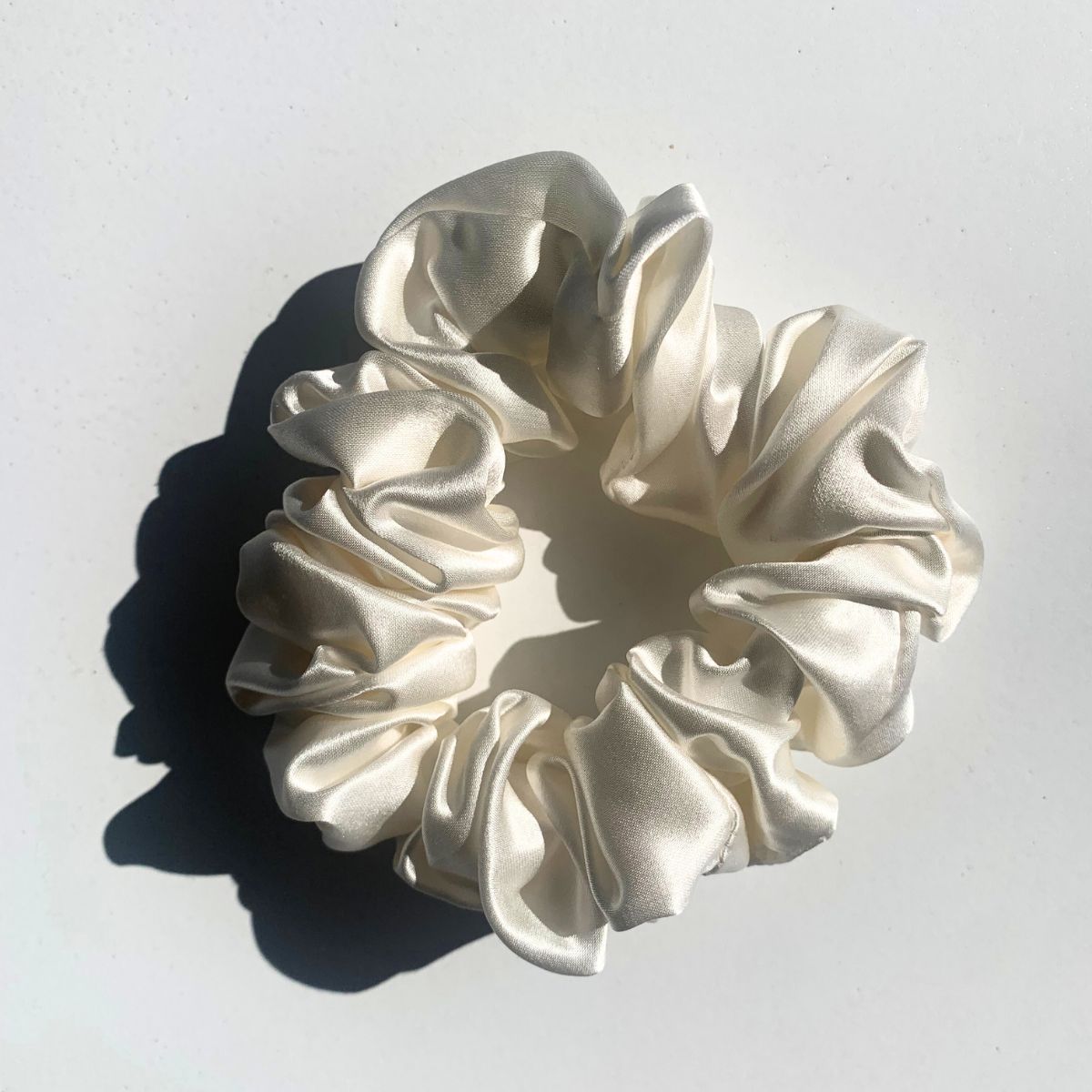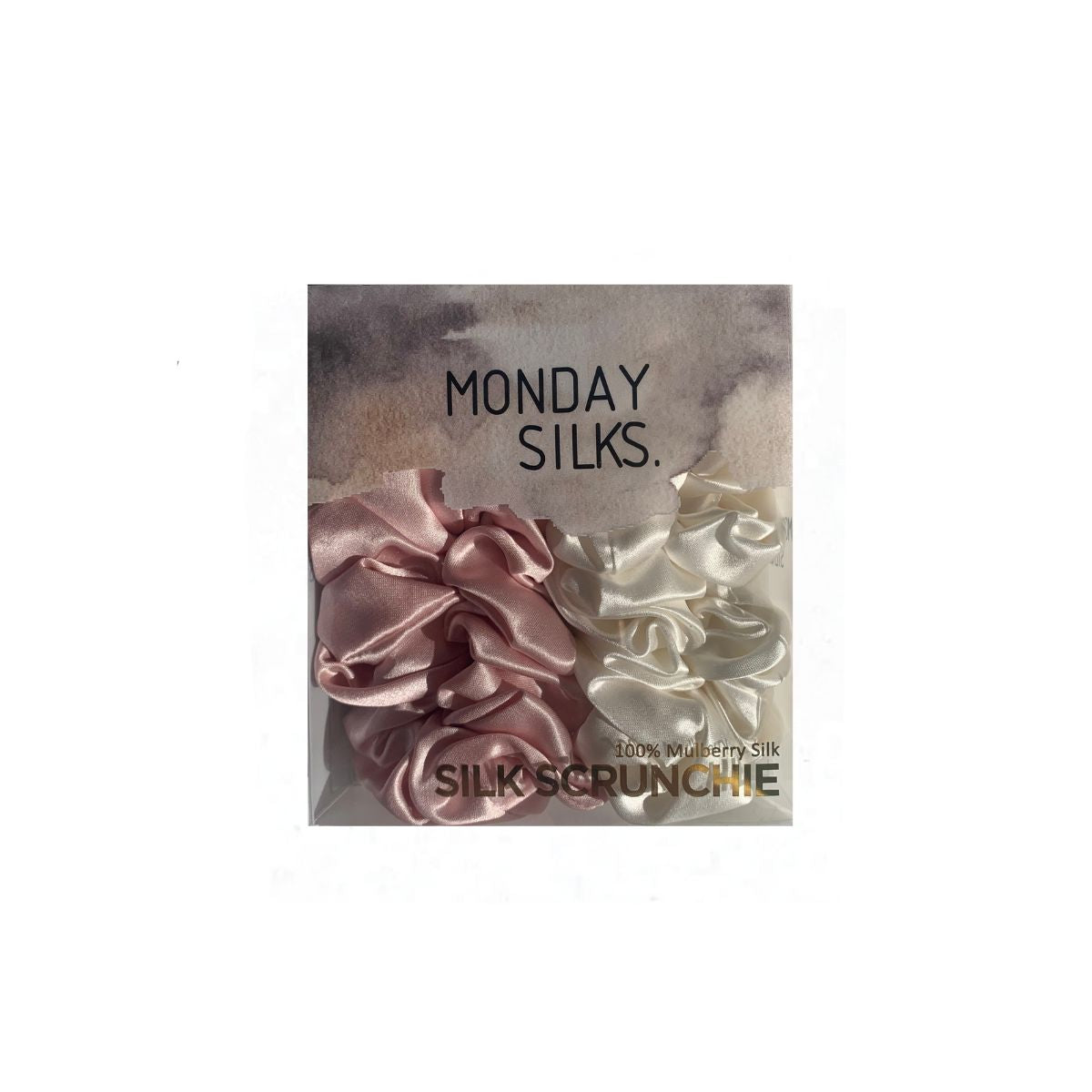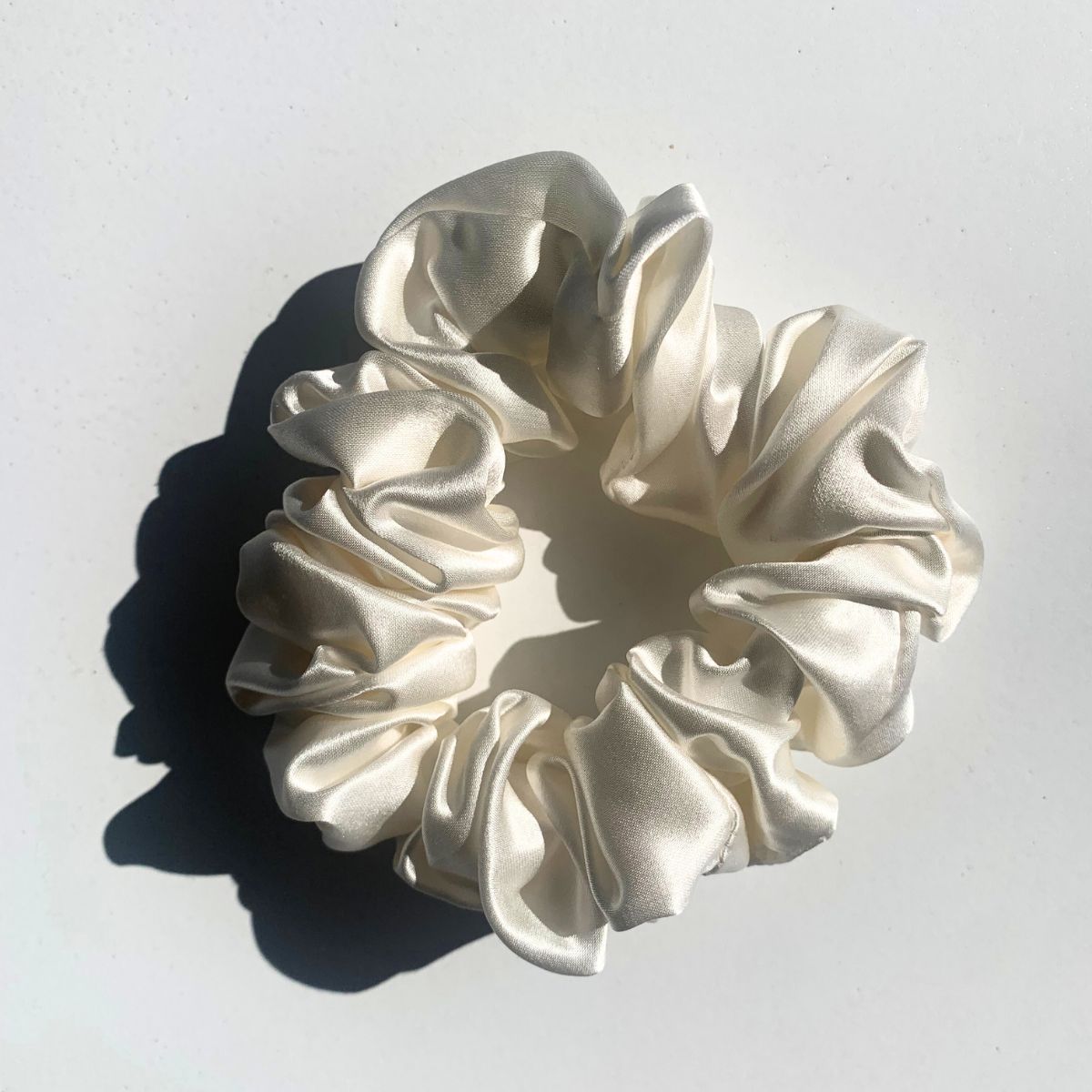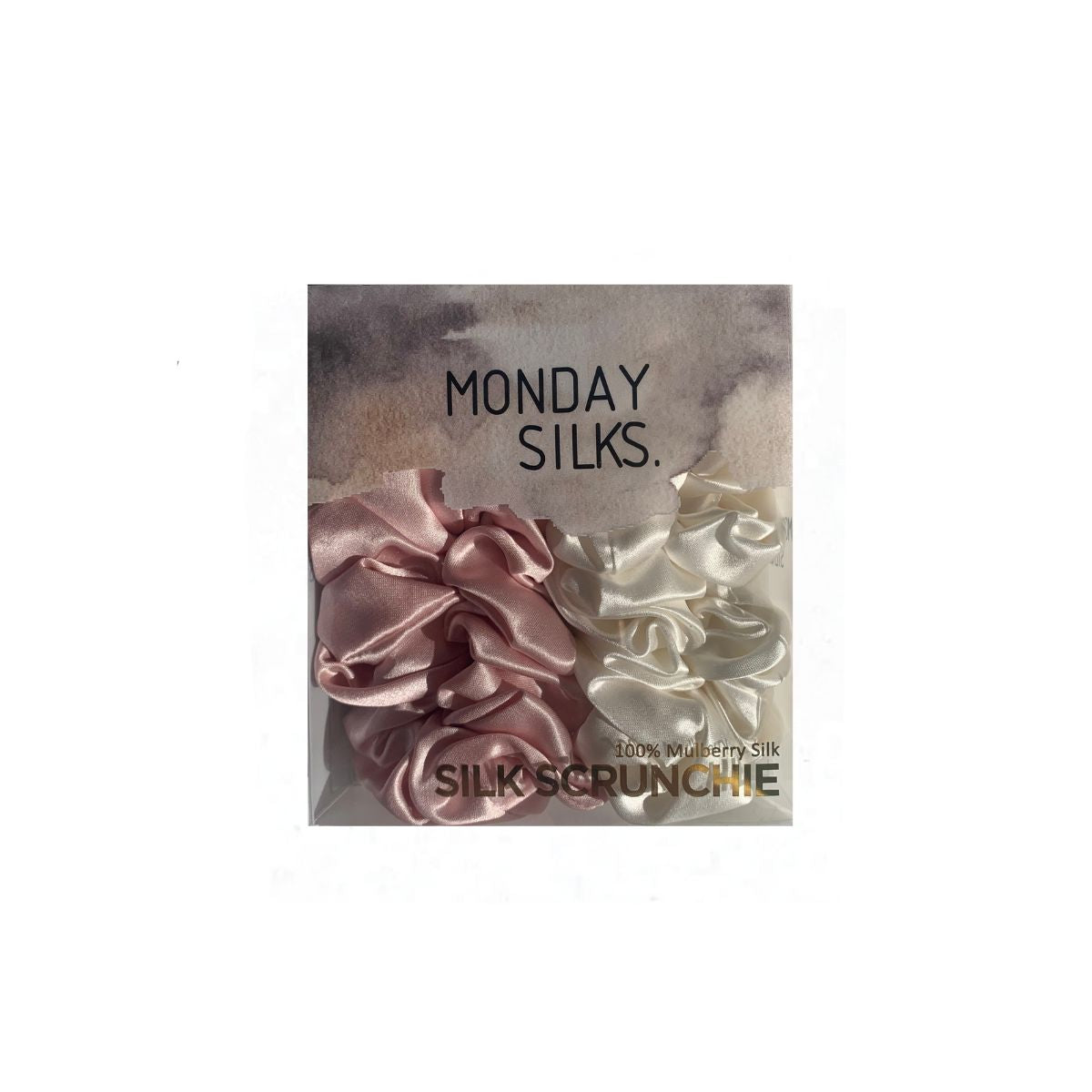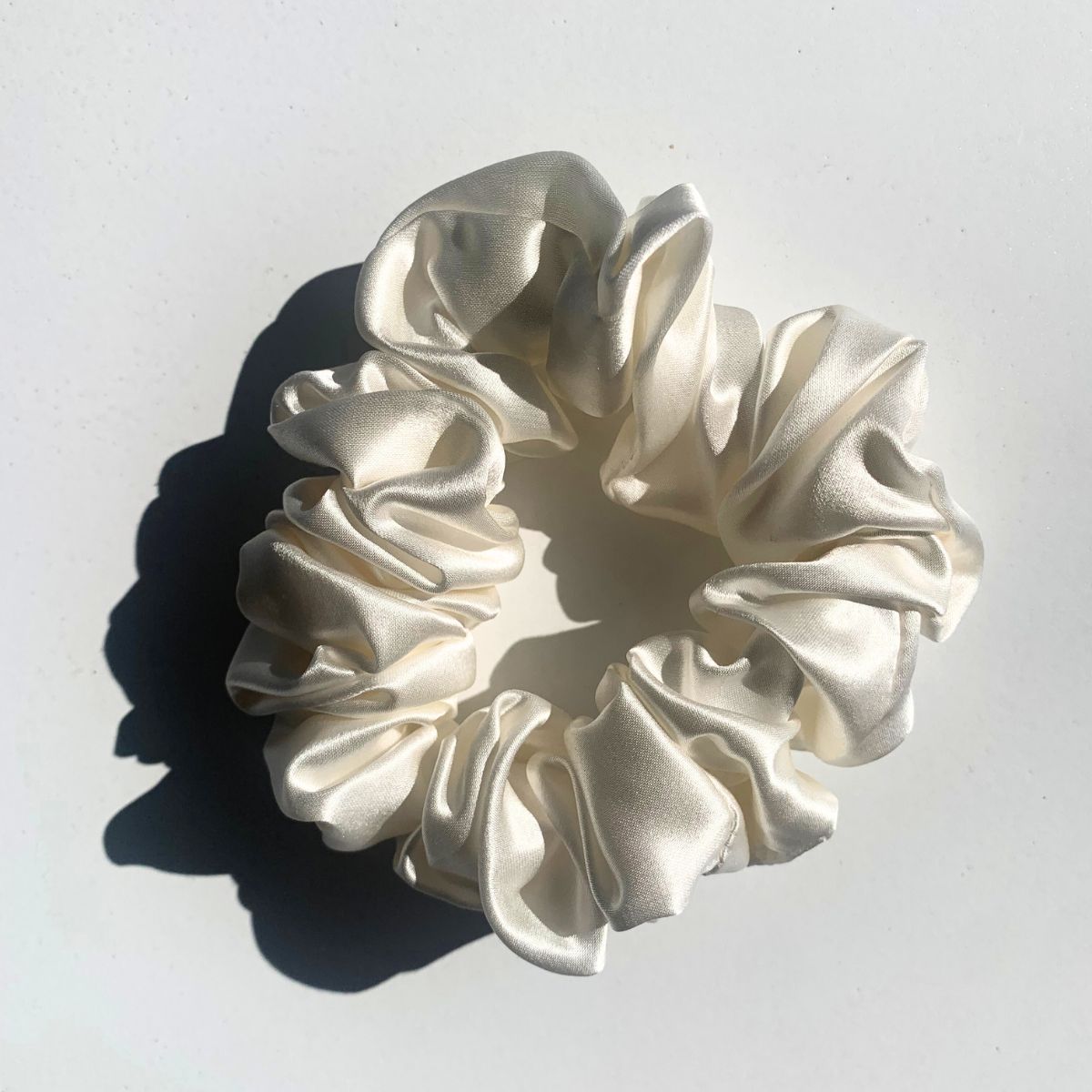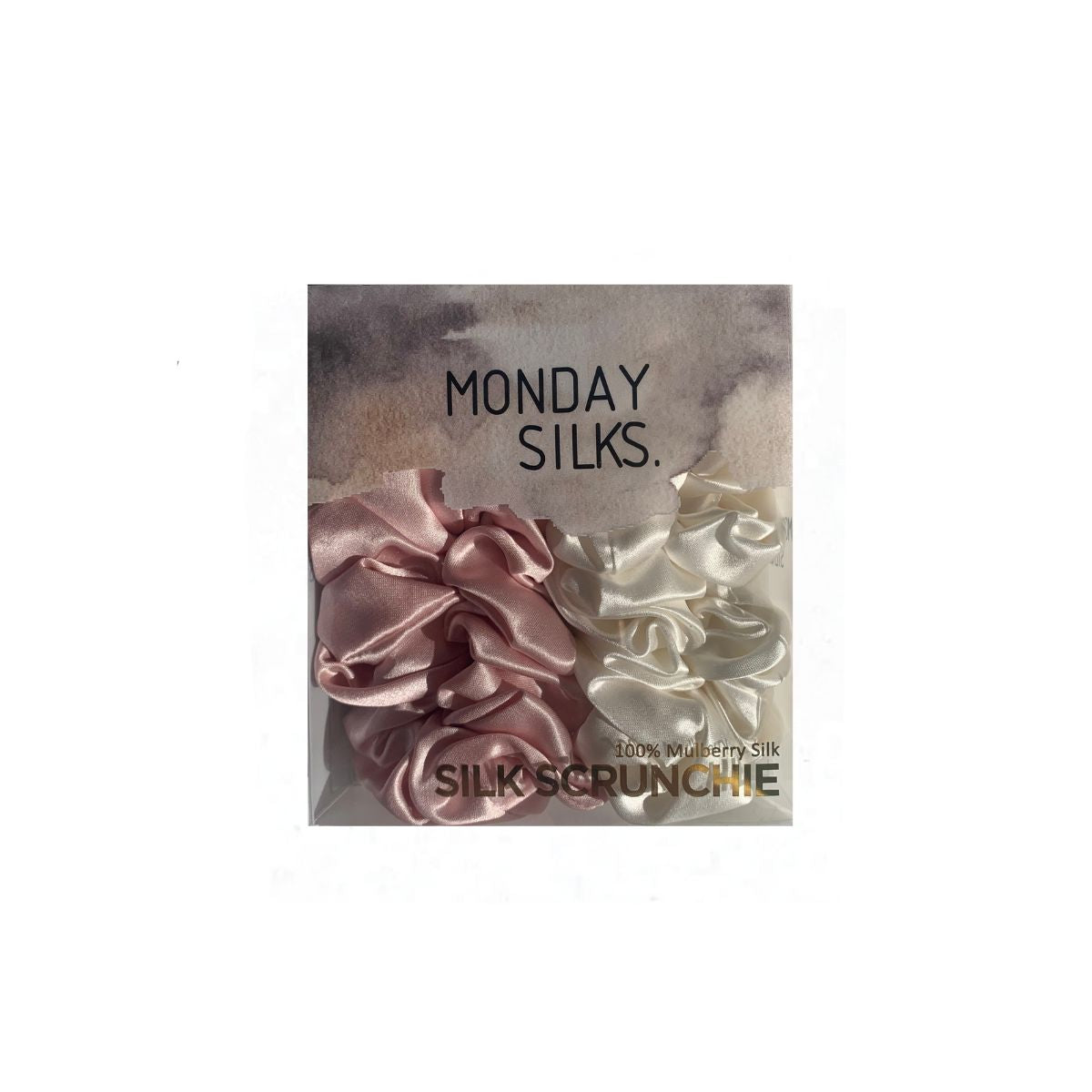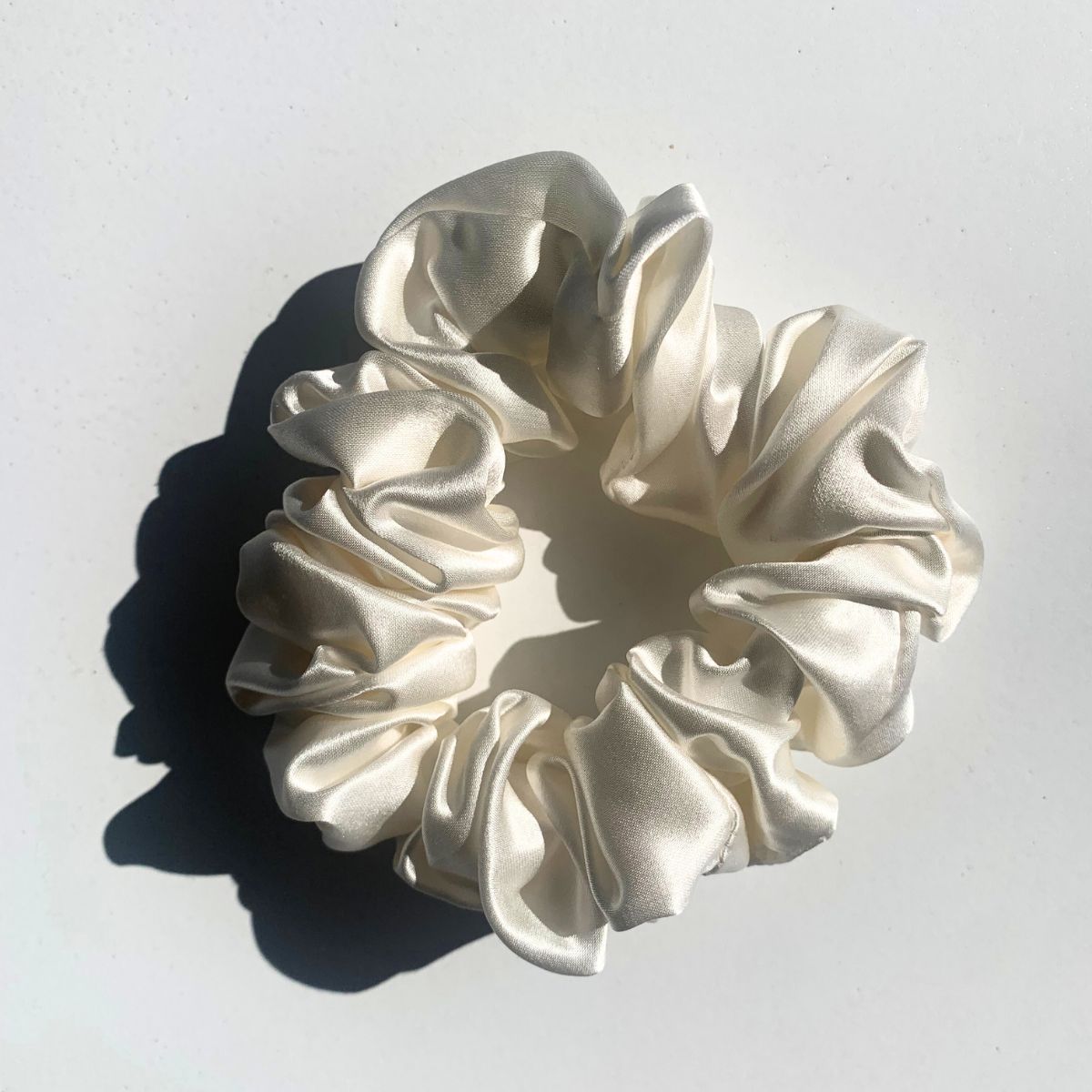 LUX Silk Scrunchies - Pink White 2 Pack
Monday Silks LUX silk scrunchies are made with added silk for the most luxurious  style.

Unlike traditional hair ties, our silk scrunchies glides smoothly over your hair, eliminating pulling and breakage when used regularly. 
Our LUX silk scrunchies will securely hold your ponytail in place, whilst the soft silk texture protects your hair from creases and kinks. It's the most luxurious hair accessory for any occasion.
Material: High Grade 100% Mulberry silk, 22 momme, with a specially selected elastic inner.
Size: 3.5cm silk band width
Includes:
- 1 x White LUX Scrunchies
- 1 x Pink LUX  Scrunchies