Because skin lasts a lifetime, we are committed to natural products that help protect and nourish skin and hair of all ages.
Monday Silks is a New Zealand based brand bursting at the seams to ensure everyday you wake up to the most luxurious silk fibres. We believe everyday is a luxury, including Mondays!
\\\
As a mother of three young girls, Monday Silks founder Kate Lankshear knows all about baby balding, knotty toddler hair, skin allergies and eczema. 
"After battling to keep a silk pillowcase on my daughters cot mattress and trialling many other product for skin allergies, I found the need for a natural, breathable, smoothing and safe sleeping solution for all ages."
"When you think about it, 8 hours a day is a long time to spend in contact with your pillow! We believe silk is the perfect solution for the whole family."  
\\\
Like wool, silk is a natural fibre and comes with loads of benefits. The smooth surface allows your hair and skin to glide across the pillow, helping prevent skin creases and reduce hair loss and frizz. It's hypoallergenic, hydrating and regulates temperature.  
Our Mulberry Silk is chemical free (Oeko-Tex® Standard 100 certified), to ensure you won't be absorbing or breathing in any nasty chemicals while you sleep. 
We really care about quality, and we know you do too! We are proud to be using the highest grade (6A) long strand mulberry silk, with a thickness of 22 momme.  We've also added in some of our own quality touches along the way.  
Ohh did we mentioned how good silk feels on your skin!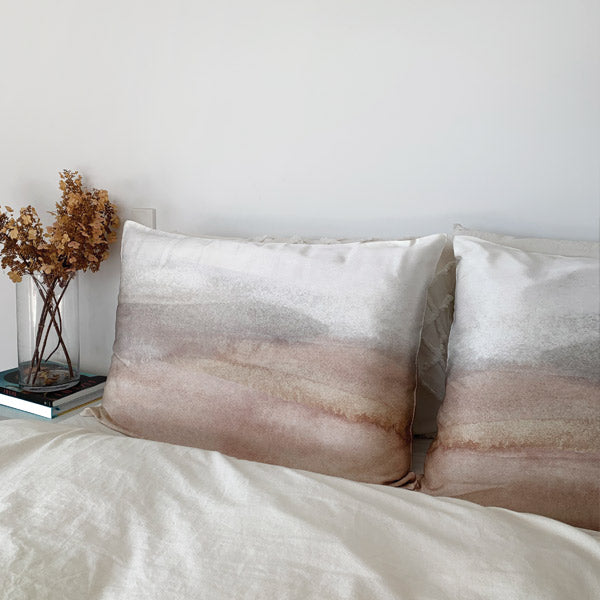 Founder / Owner Monday Silks
Kate x
Let customers speak for us